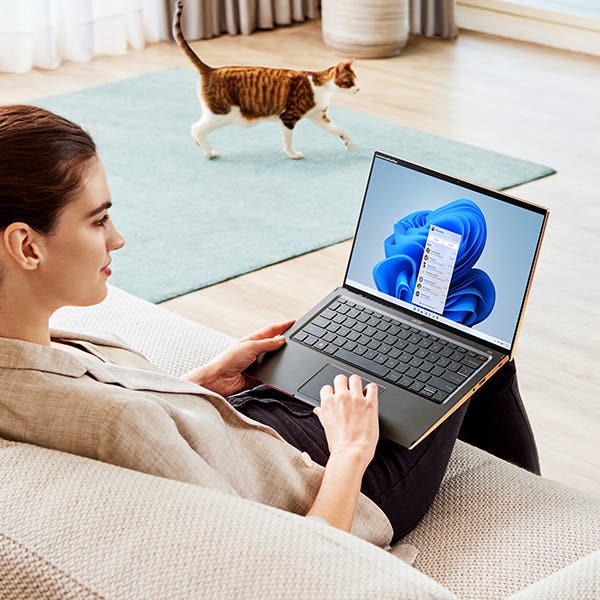 Life's better together.
Windows 11 instantly connects you to the people you care about. With Chat from Microsoft Teams you can reach anyone (for free) however you prefer (call, chat, text, video) right from your desktop.1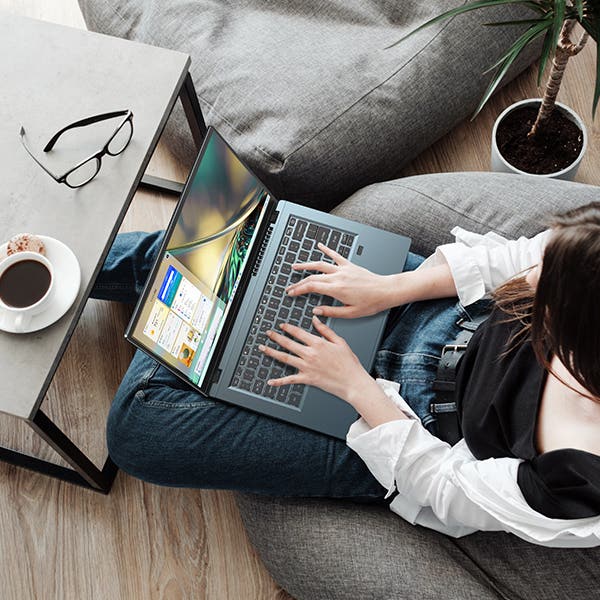 All at a glance, always a swipe away.
Your favorite photos. The world news. Today's to-do list and tomorrow's weather. Widgets helps you find content that matters to you.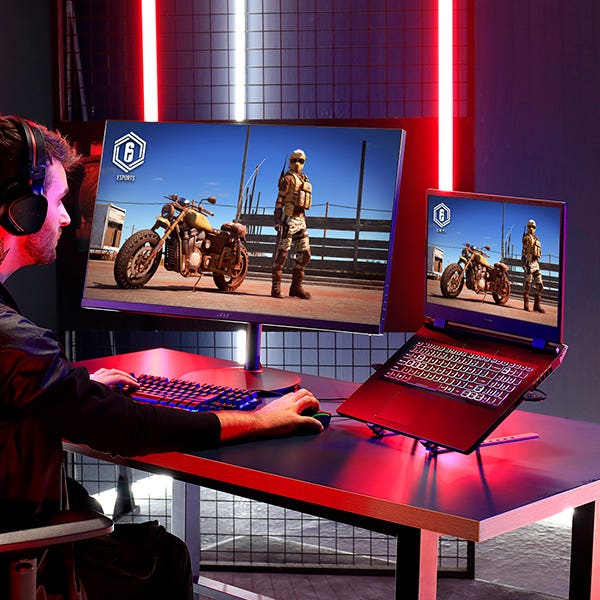 Playtime. Anytime.
Play the latest games with graphics that rival reality. Play with players on console. Play with the peripherals that you love. When it comes to playing your way, Windows 11 makes it happen.
[1] Certain features require specific hardware, see https://www.microsoft.com/en-us/windows/windows-11-specifications. Chatting via SMS is available in limited countries and will be made available to other geos on a rolling basis. Please refer to this page for more details. Internet access required, ISP fees may apply.
2 Items
Page
You're currently reading page

1
Highlights :

• Trendy, all metal sleek chassis (1.2kg-15.9mm), elevated hinge design.

• Rich & bright color (100% sRGB FHD IPS Panel in ultra-narrow bezels 85,73%).

• Featuring PCIe Gen4 SSD, and alternative thermal modes (Fn+F).

Swift 3 Infinity 4 (SF314-511)

• Processor : Intel® Core™ i7-1165G7 processor (Intel EVO platform)

• OS : Windows 11 Home

• Memory : 16 GB LPDDR4X Dual Channel memory

• Storage : 512 GB SSD NVMe Gen4

• Inch, Res, Ratio, Panel : 14" IPS, Full HD (1920 x 1080), high-brightness (300nits) Acer ComfyView™ LED-backlit TFT LCD, 100% sRGB

• Graphics : Intel® Iris® Xe Graphics 96 EU

• Features : Thunderbolt 4™, Fingerprint, Backlight

Regular Price

IDR14,999,000

Special Price

IDR13,999,000

Highlights :

• Trendy, all metal sleek chassis (1.2kg-15.9mm), elevated hinge design.

• Rich & bright color (100% sRGB FHD IPS Panel in ultra-narrow bezels 85,73%).

• PCIe Gen4 SSD, Multiple Cooling Boost (Fn+F), Acer PurifiedVoice (Noise Cancellation)

Swift 3 Infinity 4 (SF314-511)

• Processor : Intel® Core™ i7-1165G7 processor

• OS : Windows 10 Home (Upgrade to Windows 11 available)

• Memory : 16 GB LPDDR4X Dual Channel memory

• Storage : 512 GB SSD PCIe Gen4 NVMe

• Inch, Res, Ratio, Panel : 14" IPS Full HD (1920 x 1080), high-brightness (300nits), Acer ComfyView™ LED-backlit TFT LCD, 100% sRGB

• Graphics : Intel® Iris® Xe Graphics 96 EU

• Features : Thunderbolt 4™, Fingerprint, Backlight

Regular Price

IDR18,009,000

Special Price

IDR15,649,000
2 Items
Page
You're currently reading page

1